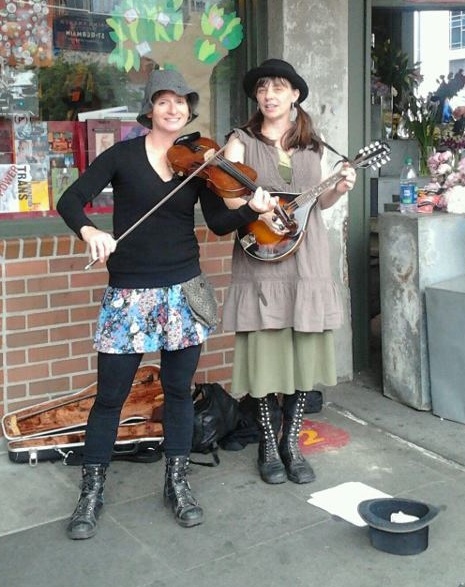 Busking at Seattle's Pike Place Market.
CHARLOTTE THISTLE & ROSE DARKE
met at the Oregon Country Fair in 2009, while jamming around the campfire. Since then, we have peformed together at the Oregon Country Fair, the Portland Saturday Market, The Eugene Saturday Market, Portland's Mississippi Pizza, Seattle's Fremont Fair, Floyd's Coffee in Eugene, and various other venues.

We just recorded some new tunes at Crackle & Pop! Studios in Seattle (see below). We hope you enjoy them.